Our school provides opportunities for students, staff and parents to know and celebrate their Catholic faith. This is done through the religious life of our school. Members of our community experience a rich liturgical and prayer life, celebration of the Sacraments, faith formation, social outreach activities, and opportunities to share faith with each other and with youth from other schools in the Archdiocese.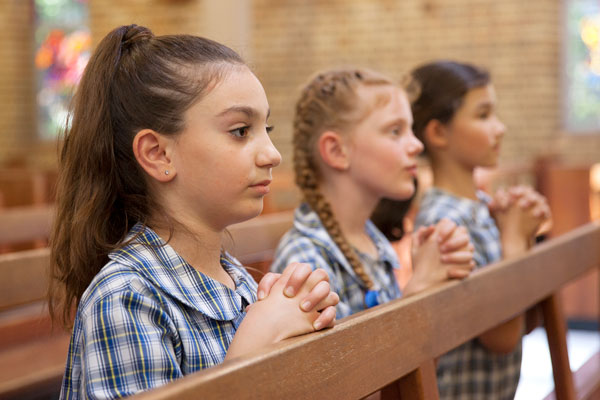 Being 'Called to serve with Justice, Love and Truth is at the very heart of the St Thomas More's Catholic Primary School community. We are inspired by the teachings of St Thomas More and the charism of the Sisters of Charity and this is genuinely evident in the way our students and the greater community live their faith in action.
As a Christian community we nurture and promote our christian values, we value knowledge, promote justice and inspire hope. We celebrate our faith through our participation in prayer and Masses, reconciliation and retreat days, sacramental programmes, a rigorous Religious Education program, and outreach opportunities which are founded on the call to serve.
As a school community we strive to live the example of Jesus, bringing to life his presence in our world.