By connecting to the real world of students' lives, authentic learning enables students to become lifelong learners who contribute to society and the wider world as active and discerning citizens. Authentic learning is central to our work as Catholic educators because it promotes the continual growth and wellbeing of the whole person — spiritually, intellectually, emotionally, socially and physically.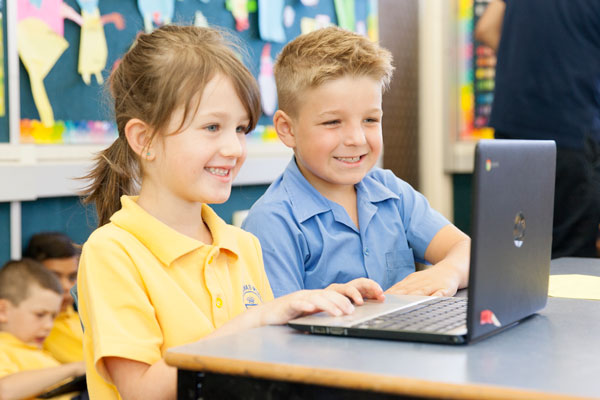 At St Thomas More's Catholic Primary School Brighton-Le-Sands a component of school vision is that we value knowledge and quality education in a dynamic learning environment which develops the full potential of all.
To achieve this we strive to;
Use a variety of current and engaging resources to support the contemporary learner. These resources will be accessible, used effectively and shared with the school community where appropriate.
Devise purposeful and engaging activities that accommodate a variety of learning styles and provide opportunities for student input and choice regarding learning experiences.
Use data to inform teaching and learning and cater for the diverse needs of all students.
Implement a variety of strategies that will provide ongoing, goal orientated feedback that is concise and meaningful and is used to inform the individual learner.
Create programs and provide ongoing opportunities for developing, practicing and refining the skill of thinking that

promote deep learning and encourage all students to become

creative and critical thinkers across the curriculum.